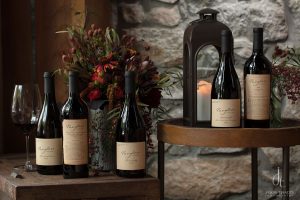 Pro Bottle Shots (formerly Wine Country Bottle Clinic) is a professional photography studio dedicated to still life photos of wine, beer and spirit and other product bottles.
While our business concept may seem simple, photographing bottles or any shiny, reflective surface is anything but. It takes special lighting equipment and technique, and we have both having photographed over a thousand bottles. Our quality service, creative styling and fast turn around make us the go-to studio for professional bottle shots. Just ask the many satisfied customers that drop off or ship their bottles from around the corner and across the country.
We offer several photo options – Classic, Styled, Group and custom bottle shots. You supply the bottles and any creative direction you like, and we deliver beautiful photography.
[ Click for Details and Pricing information ]
Our Client Galleries:
Call (707) 931-0127 or email hello@probottleshots.com to schedule your shoot.